Sinead O'Sullivan
Sinead O'Sullivan is an Aerospace Engineer from Ireland, currently at the Harvard Business School. She has previously studied at Queen's University of Belfast, Georgia Institute of Technology and the International Space University.
Specializing in space technology, she is currently the Lead for the Space Generation Advisory Council's research group on Space Technologies for Disaster Management. In addition, she is a Research Fellow for the U.S. Center for Climate and Security, focusing on drone and satellite technologies. Her previous experience as a researcher at Georgia Tech include projects with the European Space Agency, the Brazilian Space Agency and more recently NASA and the Jet Propulsion Laboratory.
Sinead is currently the CEO of AviOptix, an analytics company that specializes in drones and satellite data integration. Providing humanitarian relief in emerging economies with the United Nations is one of the challenges that Sinead is trying to tackle through her company.
Events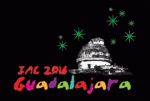 International Astronautical Congress 2016
26-30 September 2016
Guadalajara, Mexico
Participation: