SESSION 6: LEGAL AND POLICY
Given the sensitive nature of space science, especially in respect of (i) dual use technologies, (ii) the United Nations (UN) Treaties and Conventions, and (iii) national space law that is needed to govern the peaceful use of outer space; legal and policy considerations must be given to these important factors. Emerging countries are not necessarily familiar with this domain and these can easily be ignored in the establishment phase of national space programs. The Session focus will be on:
Understanding the key policy drivers of national space programs and the process entailed in developing national space policies,
Highlighting the relevance of UN Treaties and Conventions to national space programs, and
Creating awareness on the need for national space legislation to ensure the peaceful use of outer space.
11:30 – 11:40 : KEYNOTE 6
Speaker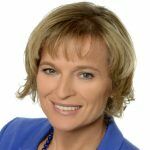 Irmgard MARBOE
Professor of International Law, Head of the National Contact Point for Space Law, University of Vienna
11:40 – 13:00 : PLENARY 6
Moderator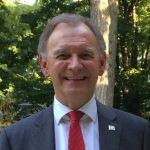 David KENDALL
Former Chair, United Nations Committee on the Peaceful Uses of Outer Space (UNCOPUOS)
Speakers
Co-organized by
In partnership with
Gold Sponsor
Silver Sponsors
Sponsors
Media Partners