BLOOSTAR, THE SHORTCUT TO ORBIT – PRESS CONFERENCE
Thursday 15 October 16:45 – 17:45
Small dulzin hall
More microsatellites are being built every day, and many companies are basing their business around constellations of nanosatellites. Flying technical, scientific and commercial payloads using high-altitude balloons to over 30km altitude is our current operational activity. The natural next step is to aim higher. We are now ready to transform the launch industry for small payloads.
The objective of bloostar by zero2infinity is to design and develop a high-altitude balloon assisted launcher (or rockoon – a rocket fired from a balloon). The rockoon concept presents tremendous advantages. The fact that the rocket does not need to travel through the denser parts of the atmosphere saves an important part of the required deltaV. The rocket ignites in close-to-vacuum conditions with tremendous benefits in terms of lower drag, smaller gravity losses and adapted nozzles. The simplicity of the system ensures the lowest cost for a dedicated microsatellite launch. bloostar is our light, efficient and sustainable launcher.
The benefits of having a high-altitude balloon as a first stage have already been demonstrated. bloostar presents a novel architecture offering a new value proposition built around proven technologies. Increased balloon payload capabilities together with advanced lightweight materials for the launcher and powerful mission analysis tools make it feasible to step into orbital launches from high-altitude balloons.
During the press conference you will learn more about our concept, timeline and strategy. The new website will be unveiled, together with a video presenting the launcher, its flight cycle and its innovative capabilities in terms of volume of payloads. The key people behind the idea and the company will be present to answer questions.
Oragnized by:
Speakers
Michael LOPEZ-ALEGRIA
Former NASA Astronaut & Vice President of Business Development, Axiom Space Inc.
United States of America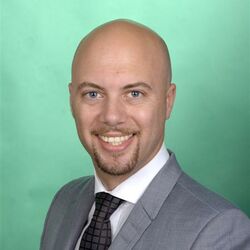 Local Anchor Sponsor
In partnership with
Anchor Sponsor
Platinum Sponsor
Gold Sponsor
Sponsors
Media Partners