RAFAEL'S MICROSATELLITES ENHANCED CAPABILITIES UTILIZING ELECTRIC PROPULSION SYSTEMS
Wednesday 14 October 15:45 – 17:45
Small dulzin hall
Rafael's space activities are focused on Small satellite constellations, Micro-satellites and Nano-satellites, Space Propulsion Solutions, Advanced light Weigh Composite Space Structures, and MEMS Technologies.
Rafael's activities in small satellite systems development are focused on dual use operational applications, based on constellations of nano-satellites or micro-satellites – depending upon the specific application.
The above doing is based on Rafael's proven extensive operational experience in: Intelligence Systems, and Communication Systems, Rafael heritage in space includes Propulsion modules and components that are onboard over 66 satellites including partnership with major Space Agencies that formed the French-Israeli VENUS Multispectral Earth-Observation satellite utilizing electrical Propulsion system, ESA – The European Space Agency and others.
Two main micro-satellites and nano-satellites applications are being developed at the current stage:
Electro-Optic Earth-Observation missions Communication Relay missions
Rafael's Space Propulsion Solutions are utilizing a vast range of propulsion systems and components including monopropellant based on Hydrazine propellant, Cold Gas and Electrical Propulsion systems.
Due to its vast expertise in system integration, Rafael provides a tailor-made turnkey Propulsion Solution for the specific needs of the customer.
RAFAEL designs, develops and manufactures Electrical Propulsion Systems (EPS). It provides EP system to Venus satellite and is developing low power systems to accommodate microsatellites. Rafael's EPS are the major building block in the current and future propulsion solution for LEO Satellites and large satellites consolations utilizing Rafael unique technology in the Low Electrical Hall Effect Thrusters – HET and Power Processing Units – PPU's.
Those propulsion technologies are suitable for satellite constellations requiring launcher-to-orbit propulsion, orbit maintenance and de-orbiting using the "All-In-One" concept. This approach can dramatically shorten the Satellite design phases and can be used as cost saving driver for the propulsion and AOCS systems. "All in One Solution" concept means to use the expertise of a propulsion system provider in the early stages of design.
Organized by
Panelists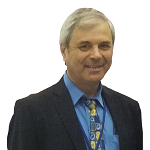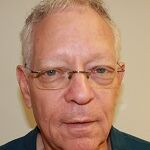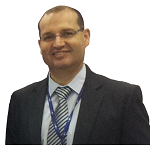 Local Anchor Sponsor
In partnership with
Anchor Sponsor
Platinum Sponsor
Gold Sponsor
Sponsors
Media Partners