TECHNOLOGY TRANSFER – HOW TO MAKE THE MOST OF IT?
Thursday 29 September 11:30 – 12:30
Guadalajara hall 8
Numerous interesting, efficient technology transfers have been achieved through ESA Technology Transfer Office Programme whose mission is to inspire and facilitate the use of space technology, systems and know-how for non-space applications. Indeed, the transfer of space technology from space companies to other sectors results in a mutual gain for both industries and benefits the final users by providing high-tech effective solutions. From cooling suits for a Formula 1 racing team to ground penetrating radar to detect cracks in mine tunnels, these programmes offer a platform of new business opportunities for providers of space technology and systems and avenues for optimizing know-how transfer and improving competitiveness. In this panel, representatives from agencies and industry discuss how to leverage space technology into other industries as well as address the specific needs/goals of non-space sectors. Furthermore, representatives from Young ESA and SGAC bring in the perspective of how the next generation can help tackle the challenges in space technology transfer in an environment of technology disruption in the wake of New Space. The panel will include a commentary on how these industries see or treat access to information about space technologies, and their awareness of the potential "from space".
Moderator
Speakers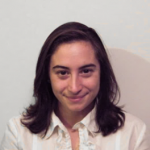 Giulia FEDERICO
, Space Generation Advisory Council (SGAC)
José Javier ROCH SOTO
, Mexican Space Agency (AEM)
Rodrigo DA COSTA
Director, Future Projects & Business Development, Airbus Defence and Space