Advancing Australia's Space and Spatial Capability
Thursday 28 September 2017, 09:30 – 10:30
Location: Adelaide Convention Center – Hall C
The Australian spatial sector launched its 2026 Spatial Industry Transformation and Growth Agenda (2026Agenda) Action Plan in April 2017. The 2026Agenda is a 10-year rolling Action Plan and roadmap, developed in consultation with more than 500 individuals of business, government, research, academia and spatial-user organisations in Australia.
The Action Plan summarises the key initiatives that will transform the current spatial sector in Australia. Including:
The development of a nationwide framework and roadmap setting out all major public spatial infrastructure developments and supporting analytical capabilities for the next five years, including:
National Positioning Infrastructure (NPI)
Foundational Spatial Data Framework (FSDF) and Location Intelligence Knowledge Platform (LINK)
Nationwide Spatial Data Infrastructure (NSDI)
Australian Geoscience Data Cube/ Digital Earth Australia (DEA)
Land Registries Reform
Visualisation Engines and Globes
Opening spatial to new sectors through the analysis of their problems, challenges and value chains. The high priority growth sectors are: transport, agriculture, health, defence and security, energy, mining and the built and natural environment.
The 2026Agenda has identified the need to provide Australia with a fully integrated upstream and downstream national space and spatial capability through the creation of new structures and enhanced national leadership. This is important to ensure continued and sustainable access to national critical infrastructure, including global positioning systems and satellite earth observation data, for which Australia is currently completely dependent on foreign states and corporations.
In his foreword, the Hon Angus Taylor MP, Australian Government Assistant Minister for Cities and Digital Transformation, challenges the industry "to take this 2026Agenda forward and become a leading example of innovation and leadership for the nation".
This national whole-of-sector initiative has been coordinated by a Working Group jointly chaired by representatives of the Spatial Business Association of Australia (SIBA) (industry's peak body) and the Australian Collaborative Research Centre for Spatial Information (CRCSI) (a leading national spatial research centre), and including representatives from leading government organisations, including:
ANZLIC – the Spatial Information Council
Australian Earth Observation Community Coordination Group (AEOCCG)
Data61 (CSIRO)
Landgate (Government of Western Australia)
Geoscience Australia
Queensland Department of Natural Resources and Mines
Department of the Prime Minister and Cabinet (Australian Government)
The 2026Agenda Action Plan, along with similar proposals included in the Australian Earth Observation Community Plan issued by the AEOCCG and the White Paper: Advancing Australia in Space issued by the Space Industry Association of Australia's (SIAA), demonstrates the step change that the Australian space and spatial sector is undergoing and that will transform Australia's capabilities and industries in the future.
Join us in this session to hear about Australia's plan for the future of space and spatial, learn about it from a panel of experts directly involved in making this change happen.
Speakers

Peter WOODGATE
Chief Executive Officer, Australia and New Zealand Cooperative Research Centre for Spatial Information (CRCSI)

Phil DELANEY
Executive Officer, 2026 Spatial Industry Transformation and Growth Agenda

Gary MAGUIRE
Senior Geospatial Intelligences Officer, Government of South Australia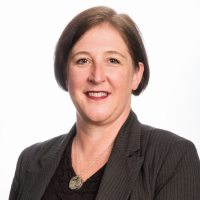 Naomi MATHERS
Deputy Chair, Space Industry Association of Australia (SIAA)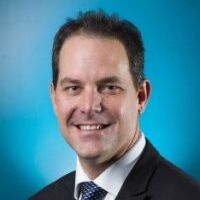 Stuart MINCHIN
Chief of Environmental Geoscience Division, Geoscience Australia

Stuart PHINN
Chair, Australian Earth Observation Coordinating Group (AEOCCG)

Fabrice TRIFFAUT
Managing Director of Intelligence Australia, Airbus Defence and Space Geo Australia
Anchor Sponsor
Platinum Sponsor
Gold Sponsor
Silver Sponsors
Bronze Sponsors
Sponsors
Media Partners