Earth Observation – Trends and Paradigm Shifts
Thursday 28 September 2017, 14:45 – 15:45
Location: Adelaide Convention Center – Hall D
Key trends currently impacting Earth Observation include: exponential growth in availability of EO data; the impact of big data and cloud processing; the entrance of Google and Amazon into the field; the multiplication of national initiatives in EO, the emergence of venture-capital funded micro-satellite EO constellations in the US; and the expanding use of drones for civil and security applications. Advances in on-board technologies are constantly improving spatial resolution and measurement accuracies. Much more frequent observations are being delivered with satellite constellations and geostationary platforms. In this rapidly changing context EO research missions are driven by a stable, unifying paradigm, that of Earth System Science. From a wider perspective, systemic changes in how science is organized (Open Science), how business is conducted (digital economy), and how society is responding to global challenges (Climate, Water, Food, Security) are re-defining the boundary conditions for EO and ESA's programmes.
With more than 89,000 registered Sentinel data users worldwide, 12 Petabytes of data downloaded by users from ESA data access infrastructure, Copernicus is de-facto a game changer in Earth Observation. Data availability at this scale, frequency, and quality, with a free and open data policy, constitutes a fundamental paradigm change in EO, for Europe and globally. Combined with observations from national, commercial, meteorological and research missions, and data from international partners, it is driving a quasi-exponential growth in availability of EO data, which opens new avenues for research in Earth System Science, enables innovative applications, and creates new prospects for commercial services.
The Session will present the key strategic issues faced by Earth Observation in the current international context and will encourage an open discussion among participants on the Trends and paradigms and the way for key actors such as Space Agencies and industry and Academia to face these new challenging times.
Speakers
Robbie SCHINGLER
Co-Founder and Chief Strategy Officer, Planet
United States of America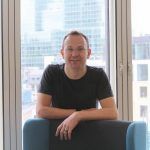 Brendan BOUFFLER
Manager of Amazon Web Services Research Cloud Program, Amazon Web Services

Nicola ZACCHEO
Chief Executive Officer, SITAEL S.p.A.
Peter PLATZER
CEO, Spire Global
United States of America
Anchor Sponsor
Platinum Sponsor
Gold Sponsor
Silver Sponsors
Bronze Sponsors
Sponsors
Media Partners