B1.1 2018 Activities of the International Committee on Earth Observation Satellites (CEOS)
Symposium: B1. IAF EARTH OBSERVATION
Session: 1 – International Cooperation in Earth Observation Missions
Room: ZARM 3
Time: 15:00
As the 2018 CEOS Chair, the European Commission will provide an overview of the ongoing activities representing the entire CEOS organization. Its aim is to deepen awareness of and support for its Earth observation missions, data, and activities, their global relevance and benefits.
In 2018 CEOS has started the process for launching a global greenhouse gas monitoring capacity using an ensemble of independent, observation-based atmospheric data. This capacity is needed to complement the bottom up efforts to support the implementation of the Paris Agreement for mitigation and adaptation.
CEOS is undertaking dedicated preparatory work in a coordinated international context, to provide cumulative added value to the specific programmatic activities of their member agencies. Concerted efforts have already begun in the context of 2018 during the European Commission's Chairmanship of CEOS.
They include: The finalisation of the definition of an architecture of space component elements to address the requirements of a GHG monitoring system, the documentation of best practices on the relationships between individual Space Agencies and their counterparts working on the modelling aspects, the inventories and in situ data provision, as well as, the further consolidation of partnerships and collaborations between the relevant international entities.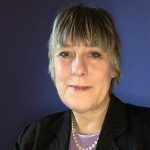 Astrid-Christina KOCH
Copernicus International Coordination Officer, European Commission
Team Germany
Platinum Sponsor
Gold Sponsor
Sponsors
Media Partners