Advanced Instrumentation and Technology Centre (AITC)
University • Member since 2012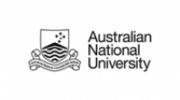 The Advanced Instrumentation Technology Centre (AITC) is a new $25M precision manufacturing and test facility in Canberra, Australia. The AITC provides increased capability for Australia in the development of high performance instrumentation, precision manufacturing, rapid prototyping, and the test and evaluation of small spacecraft.
The AITC is creating a new national centre for the Australian space community, connecting researchers and industry partners and providing a state-of-the-a rt payload development and systems integration resource, including: High Bay Integration Hall, Cleanrooms (Class 10,000), Thermal Vacuum Chamber, Vibration and Shock Test, Electromagnetic Characteristics Test, Optical Test and Metrology and more.
The AITC is designing and building one of the first instruments that will be used with the Giant Magellan Telescope (GMT), the GMT Integral-Field Spectrograph (GMTIFS) and developing the Laser Tomography Adaptive Optics (L TAO) subsystem for the project.
The AITC was a consortium member in five successful Australian Space Research Program (ASRP) grants: Automated Laser Tracking of Space Debris, GRACE Follow-on Mission, Antarctic Broadband, The Australian Plasma Thruster Project and, The Greenhouse Gas Monitor project.
The A ITC has a strong commitment to the development of a future technical workforce and provides training opportunities for professionals and students.
Mt Stromlo Observatory
2611 Canberra
Australia
61 2 6125 5111
Participation