Space Life Sciences Committee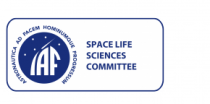 Committee Members  
Chair
• Rettberg Petra
Vice-chairs
• Fomina Elena
• Graef Peter
Secretary
• Slenzka Klaus
Members
• Apollonio Emily
• Bhattacharya Sharmila
• Buckley Nicole
• Kuebler Ulrich
• Maillet Alain
• Sato Kevin
• Van Ombergen Angelique
• Yuen Anthony
Objective/scope of the committee
The technical and scientific disciplines under this committee include those space and space-related activities associated with human and animal physiology, psychology and behavioral issues, medical care and countermeasures to the negative effects of space flight on humans, radiation effects and health consequences, biology of animals and plants, life support in space and on other worlds, and engineering and science of extravehicular activity. This Committee will maintain full coordination with appropriate committees of the IAA and IISL, as needed to assure that activities of the Committee are consistent with space life sciences activities of the IAF, the IAA, and the IISL. This committee has members common to IAA Space Life Sciences Commission II.
Committee rules for membership applications and renewal
Technical Committee candidate members shall be generated by nomination from the existing Technical Committee members or from IAF member societies annually at the spring meeting of the Technical Committee in Paris. Using this list and considering the vacancies to be filled, the Chair, in consultation with the Vice-Chairs shall recommend new member appointments as well as replacement of non-participating existing members before the fall meeting of the Technical Committee. These recommendations will be forwarded to the Vice-President (Technical Activities) for concurrence. Members shall be appointed and removed by the Bureau. Technical Committee members must be members of one of the IAF member societies, the IAA or IISL
Technical Committee members shall be appointed for a term of up to three years. Members may be re-appointed, with concurrence of the Vice-President (Technical Activities) and approval by the Bureau. Wide global distribution shall be considered in Committee appointments. Due consideration shall also be given to inclusions of members from government agencies, industry, and university organizations to obtain an appropriate balance on the Committee. Proper representation of the currently important topics, themes, programs and trends should also be considered in member selection.
The term of each approved member will be recommended by the Chair upon nomination and will be determined by the Vice-President (Technical Activities) at the time of appointment. Approximately one-third of the members will rotate each year.
Symposiums/sessions at the iac
Space Life Sciences Symposium (A1) – Jointly with the IAA Space Life Sciences Commission II.