Space Operations Committee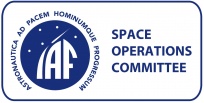 Committee Members  
Chair
• Liepack Otfrid
Vice-chair
• Rudolph Andreas
Secretary
• Pedersen Børre
Members
• Auburn John
• Burns Sean
• Cardano Mario
• DeLuna Alan T.
• Duggan Matthew
• Kuch Thomas
• Levoir Thierry
• Linam Shawn
• Monreal Julio
• Mosenkis Regina
• Mounzer Zeina
• Nogawa Yuchihiro
• Ohndorf Andreas
• Patel Keyur
• Piras Annamaria
Objective/scope of the committee
The scope of the Committee encompasses space operations activities for human and non-human space flight. The Committee's objectives include the identification of common operations and operational training needs and issues, sharing of efficiencies, and the identification and development of opportunities to advance science and technology to maximise investment from an operations perspective.
The Committee covers all aspects of space operations from low-earth and geosynchronous orbit, to lunar and planetary environments as well as supporting ground systems. This includes activities such as: identification of opportunities to share operational resources, development of best practices for spacecraft management, cataloguing lessons learned to improve operational and training efficiency as well as research into common failure modes.
The Committee collaborates and cooperates as appropriate with the IAF committees on Space Systems, Space Exploration, [Human Space Endeavours], Astrodynamics, Earth Observations and Space Communications and Navigation.
The Committee encourages the development and training of young professionals in the Space Operations domain. This is reflected in strong young professional membership of the committee as well of the sponsorship by the Committee of young professionals events and forums and extensive collaboration with the IAF Workforce Development/Young Professionals Programme Committee.
Committee rules for membership applications and renewal
Each Space Operations Committee member may nominate persons for Committee membership consideration.
A brief overview of the nominee's space operations experience should be forwarded to the Committee Secretariat via e-mail for review by Committee Co-Chairs and distribution to the other Committee members. The Space Operations Committee Secretariat will forward the nominees information to all Committee members requesting a positive or negative reply in ten business days. A simple majority vote of those members replying to the nomination will prevail.
Symposiums/sessions at the iac
The Committee organises a Space Operations Symposium (B6) at the IAC consisting of the following sessions:
B6.1 Human Spaceflight Operations,
B6.2 New Operations Concepts and Commercial Space Operations,
B6.3 Training Relevant for Operations,
B6.4 Flight Control Operations Virtual forum
B6.6 – B3.4 Joint Session with Human Space Endeavours Committee on Sustainable ISS Operation.
Technical meetings or events outside of the iac
The Space Operations Committee has sponsored a number of projects outside of the IAC with a view to assisting the space operations community at large. Such projects have included the identification of potential ways of reducing the costs of operating the ISS and the creation of a virtual forum amongst the various international mission control centres for discussion of issues and innovative ideas. Currently the Committee is supporting a forum for the further elaboration and implementation of the International Docking System Standard (IDSS).
Studies undertaken by the committee
see above
Other committee activities
In cooperation with Workforce Development/Young Professionals Programme Committee, the Space Operations Committee has pioneered use of Virtual Forum for space operations topics.