Abdulla AL MARAR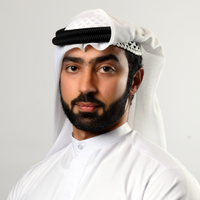 Eng. Abdulla Almarar manages Space Projects Section at the UAE Space Agency (UAESA), where he overlooks a number of space projects and a team of space engineers who support these space projects and missions.
Eng. Almarar joined the UAE Space Agency shortly after its establishment in 2014 as Space Technology Senior Specialist in the Space Mission Directorate and moved his way up to Section Head of Space Projects in mid-2018.
His responsibilities include developing space mission program objectives and requirements, developing the program budgets, and recommending new capabilities to support current and future missions in the UAE Space Agency. He also coordinates with all stakeholders involved in Space missions and programs to ensure successful execution. He has actively participated in critical milestone reviews where he was responsible for assessing progress, issues, risks and provided essential recommendations.
He is a member of the mechanical team at Emirates Mars Mission (Hope Probe), the first exploration mission from MENA region, and the Project Manager of MeznSat, the UAESA's first Scientific CubeSat detecting Methane & CO2 emissions over the UAE being designed and built by university students.
Eng. Abdulla Almarar worked in the United Arab Emirates Airforce and Air Defense spending more than five years on several aerospace & defense projects.
Eng. Almarar holds a BSc in Aerospace Engineering and a master's degree in aviation Industry Management from Royal Melbourne Institute of Technology in Melbourne, Australia.
Events

International Astronautical Congress 2021
25-29 October 2021
Dubai, United Arab Emirates
Participation: