Adnan AL RAIS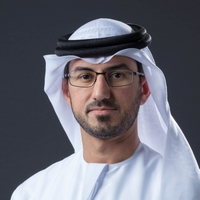 In his capacity as a senior director of the Remote Sensing Department in Mohammed Bin Rashid Space Centre (MBRSC), Adnan and his team are responsible for all downstream activities of MBRSC space missions. This includes the Ground Networks Operations and maintenance, Satellite Operations, Satellite data processing, Applications and value-added products development, Interfacing with the end users; locally and internationally, as well as commercializing MBRSC products and services.
In addition, Adnan is the Program Manager of Mars 2117, working on setting up the strategy and leading initiatives to build a settlement on Mars and send human to Mars by 2117.
Adnan has published and presented a number of papers in the areas of remote sensing and satellite image applications. He holds a Bachelor's in Computer Engineering from Khalifa University, Sharjah, UAE.
Events