Aimin NIU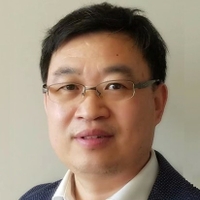 Mr. Niu respectively received his master's degree in 1991 in Aeronautical and Aerospace System Engineering and his bachelor's degree in 1988 in Aerospace Mechanical Engineering with a specialization in Airplane and Engine. He was also an alumnus in Space Business and Management from International Space University in 2005.
Mr. Niu has been undertaking international cooperation in space technology and its applications as well as space exploration since 1998. From 2021 to 2022, he assumed leadership roles at the BeiDou International Cooperation Center to promote applications of BeiDou/Global Navigation Satellite System (GNSS) in various industries all over the world.
Mr. Niu served at the United Nations Office for Outer Space Affairs (UNOOSA) as Senior Expert from 2011 to 2014 and Scientific Affairs Officer (P4) from 2017 to 2020 respectively, where he helped launch the United Nations Human Space Technology Initiative and the Access to Space for All Initiative, opened China Space Station to the world, implemented various scientific and technical projects, and organized United Nations workshops and expert meetings, in cooperation with different partners and all United Nations Member States.
During his career at China Manned Space Agency from 1997, Mr. Niu assumed important roles in promoting international cooperation in human space flight and space exploration with the rest of the world, software product quality assurance, procurement, planning and budgeting, satellite overall design, radio frequency, and orbital resources applications and coordination. He has been a FRINCE2 practitioner in project management.
Events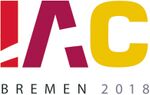 International Astronautical Congress 2018
1–5 October 2018
Bremen, Germany
Participation: