Aleksandr Bloshenko
ROSCOSMOS • Executive Director for Advanced Programs and Science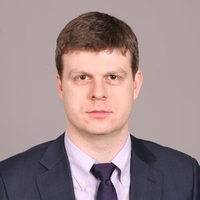 After his graduation with honors from profession-oriented scientific school and the Moscow State University (Faculty of Physics) in 2010 he defended a dissertation on achieving the scientific degree of the Candidate of Physical and Mathematical Sciences in the Russian Academy of Sciences, where he had been working for 13 years from the position of research engineer to the deputy head of section. He was the director of the special studies and researches ordered by The Ministry of Defence of the Russian Federation and The Ministry of Industry and Trade of the Russian Federation.
In 2017 he served in the Office of the Russian Deputy Prime Minister Mr. D.Rogozin, where he supervised cooperation with the Science and Engineering Board of the Military-Industrial Commission of Russia, Russian Foundation for Advanced Research Projects and other scientific and technical activities.
In 2018 he accept the position of Science Advisor to the Director General of "Roscosmos" State Space Corporation and in April 2019 was appointed The Executive Director for Advanced Programs and Science of the "Roscosmos" State Space Corporation.
Events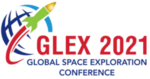 The Global Space Exploration Conference 2021
14-18 June 2021
St. Petersburg, Russia
Participation: