Alex KARL
Space Applications Services • Operations Engineer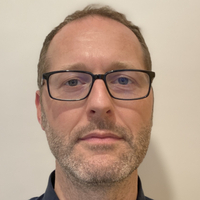 Alex Karl is a space engineer working as ISS Flight Operations Engineer for Space Applications Services at ESA's European Astronaut Centre (EAC). In 2021 he celebrated his 1000th on-console shift. His current roles are EUROCOM, directly interfacing and supporting the astronauts on the ISS using European payloads and systems, and crew support to assigned ESA astronauts. Previously he has worked 10 years operating European payloads on the ISS from B.USOC.
Alex is active within the Planetary Defense Community, protecting Earth from asteroid impacts, mainly in public communication, education and outreach. He is Chair of the IAF TC on Planetary Defense and NEOs as well as one of the Co-Chairs of the biennial IAA Planetary Defense Conference (PDC). He was Chair of the Space Generation Advisory Council (SGAC) from 2007-2009, and created and led its Near Earth Object (NEO) Project Group for many years.
Alex holds a Master degree from the University of Applied Sciences Aachen in Space Engineering, and a Post-graduate Master from the Politecnico di Torino in Space Exploration and Development Systems (SEEDS).
Events