Amal LAYACHI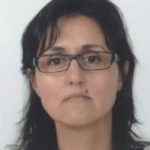 Ms Layachi Amal, born in 1966, holds a Bachelor's degree in Electronic, Electrotechnical and Automatic from the University of Bordeaux, Master in Instrumentation and Control from the University of Rouen and a Engineer's degree in Automation and Industrial Computing from the Mohammedia School of Engineers in Rabat.
Since 1991, Ms. Layachi has specialized in the fields of Geographic Information Systems and Remote Sensing Space through several high-level complementary trainings and stays in institutions abroad that allowed her to set up and deploy GIS for the benefit of several national institutions, in the framework of bilateral projects or international cooperation.
As head of the training department at the Royal Center for Remote Sensing Space, in charge of national and regional capacity development activities, she has set up training programs in the fields of Earth observation, GIS and related fields. in partnership with national institutions and international organizations, UNDP, FAO, ESA, UNESCO … and implemented up to today more than 200 training modules and awareness workshops for more than 3000 participants. She is also the focal point in CRTS's partnership relations with universities and scientific research.
At the same time, she has been in charge of the scientific and technical organization of several national and international events in space technology, and has coordinated several international cooperation projects integrating capacity building in space technology.
Events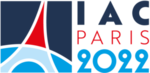 International Astronautical Congress 2022
18-22 September 2022
Paris, France
Participation: