Amalio MONZON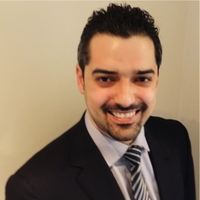 Amalio Monzón, currently Head of Engineering Quality Wing Development at Airbus, is an aerospace manager with more than 10 years of experience acquired in different positions in the United Kingdom, Germany, France and Spain.
He holds an Executive MBA, a MSc in Economics & Business, a MSc in Industrial Engineering and a BSc in Aeronautical Engineering.
In his early career, Amalio participated in several educational programmes such as the Student Parabolic Flight Campaign and the European Student Moon Orbiter of the European Space Agency or the Aeronautics Competition of NASA. Subsequently, he co-founded and led as President the Laboratory for Microgravity and Space Research (LEEM), a Spain-based non-profit organisation whose mission is to promote Space among students and young professionals through hands-on projects as well as bring them closer to the senior professionals, scientists and leaders of the sector.
From 2008, Amalio actively contributes to the activities of the International Astronautical Federation supporting its Young Professional Programme, serving in the Technical Activities Committee and coordinating the Global Workforce Development Subcommitee. Likewise he has presented numerous papers in the International Astronautical Congress and published in Space journals and magazines in the fields of workforce development and microgravity research.
Beyond these activities, Amalio has been also engaged as mentor and assessor in the Fly Your Ideas contest, a partnership between Airbus and UNESCO aimed at encouraging young people to pursue careers in engineering and STEM areas by offering students the opportunity to work on the most important challenges facing the aviation industry.
Events