Andiswa MLISA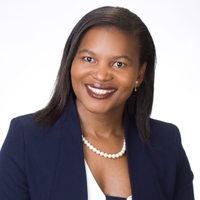 Ms Mlisa joined SANSA as the Managing Director: Earth Observation in 2017 and is currently occupying the role of Interim CEO at SANSA.
She has vast experience spanning 20 years in international, intergovernmental, public, and private sector organisations and covering Earth observation and Space Applications. During her career at SANSA since 2017, she has reshaped and enhanced the operations and delivery of exceptional products and services from the SANSA Earth Observation Programme whilst supporting the local space industry. Recently we saw her leadership in the development of the Space Infrastructure Hub business case and the hosting by SANSA of the Digital Earth Africa programme.
She has authored, co-authored, and participated in numerous local and international publications and conferences. Her impressive academic record includes an Masters in Business Administration (MBA) from Gordon Institute of Business Science, MSc GIS and Remote Sensing from University of Stellenbosch, BSc Honours (Cum Laude) Applied Remote Sensing from University of Fort Hare.
She has numerous professional memberships on local and international space and Earth observation platforms, including having served in the South African Council for Space Affairs (SACSA) and has received awards for her contribution and leadership. Ms Mlisa sees herself as a servant and responsible leader that builds a culture of inclusivity and excellence.
Events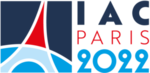 International Astronautical Congress 2022
18-22 September 2022
Paris, France
Participation: