André-Hubert ROUSSEL
André-Hubert Roussel is CEO of Ariane Group since January 1st 2019. He is President of Eurospace since June 2020.
He started in CAP GEMINI in 1990 and moved to Matra Communication in 1993, where he was responsible for the development of a new line of products for enterprise communications. After 6 years in various management positions, he joined the consulting firm Booz. He supported several customers in building clear visions for their businesses and to pursue internal and external growth opportunities in a complex international and changing business environment.
André-Hubert rejoined Matra Communication which had been acquired by Nortel Networks, with the mission to create and head the Product Management and Marketing department. Following the 2000 internet crisis, Nortel sold back its shares to EADS which created the business unit EADS Telecom, then EADS Defence and Communication Systems, for which André-Hubert lead successively product management and marketing, and then the business line Professional Mobile Radio, for which he launched a major evolution of the product portfolio and globalization of the business, and oversaw the acquisition of the Nokia Professional Mobile Radio activity.
He then started in 2004 a new activity in EADS, related to large defence and security systems (network centric warfare, border surveillance, emergency response), and won major contracts in Europe and Middle East.
In 2009 he joined EADS Space activities, as Head of Operations (Engineering and Manufacturing) of Astrium Space Transportation, the prime contractor of Ariane launchers and the French nuclear deterrence. He took the responsibility of Launcher Programmes at the beginning of 2014, and played a major role in launching the new European launcher Ariane 6 programme decided at the European Space Agency's Council at Ministerial level in December 2014, as well as the initial steps of the creation of the Airbus Safran Launchers, now Ariane Group joint venture.
From January 2015 to February 2016, he was Head of Engineering, Operations and Quality for the Space Systems business line of Airbus Defence and Space. After that, he was appointed Head of Engineering of Airbus Defence and Space, then Head of Operations, member of the Executive Committee of the Division.
Since July 2018, André-Hubert was a member of Ariane Group Board of Directors.
Born in 1965, André-Hubert has a degree in Engineering from Ecole Polytechnique and Ecole Nationale Supérieure des Télécommunications.He is married with four children. In his free time he likes cooking for friends and family as well as travelling to discover the world.
Events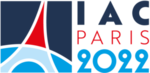 International Astronautical Congress 2022
18-22 September 2022
Paris, France
Participation:

International Astronautical Congress 2021
25-29 October 2021
Dubai, United Arab Emirates
Participation: