Andrea BOESE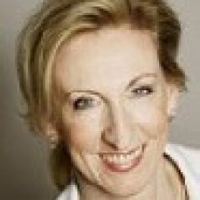 Andrea Boese is Head of Diversity and Equal Opportunities and Chief Diversity Officer at the German Aerospace Center (DLR).
After graduating in Nutrition Sciences in 2000, she worked at the DLR Institute for Aerospace Medicine. As an expert in protein biochemistry she led international, multidisciplinary studies on Human Physiology and supported space missions. In 2007 she joined the Main Department for Strategy and International Relations at DLR, focusing on space policy, exploration and strategic networks. During her secondment to NASA, she worked at Headquarters in Washington, D.C. and Johnson Space Center (JSC), Houston and received the NASA JSC Director's Innovation Team Award in 2011.
Andrea Boese serves as Vice-President of the International Astronautical Federation (IAF) for the term 2012 – 2014 and is an elected member of the International Academy of Astronautics (IAA). She helped establishing the network Women in Aerospace-Europe (WIA-E) and serves as WIA – E Director International Relations.
She represents DLR on several advisory boards such as the International Space Exploration Coordination Group (ISECG).
Events