Andreas Hammer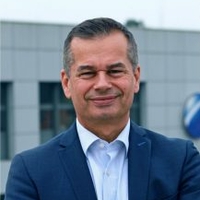 Andreas Hammer has been leading the Space Exploration unit at Airbus Defence and Space, and the Bremen site, since March 1st 2020. Prior to his current position, he held the position of Head of Space Systems Germany, and headed the Spacecraft Equipment business unit in Munich. From 2015 to 2018, Andreas Hammer served as the Chief Executive Officer of Tesat Spacecom GmbH & Co. KG, a subsidiary of Airbus.
He began his professional career in 1985 in the German Armed Forces, where he served, among other things, as Company Commander, as Communications Officer at NATO, as a lecturer for Leadership and Management at the German Armed Forces Command and Control Academy, and in the rank of a Lieutenant Colonel in the General Staff Service.
Andreas Hammer continued his professional career in 2002 at the management consultancy PricewaterhouseCoopers, and from 2003, was responsible for consulting services in the area of networked operations management in Germany, Austria and Switzerland for IBM Consulting Business Services. In 2005, he moved to (then) EADS Defence & Security, where he held numerous management positions, including Head of Key Account NATO/EU in Brussels, Head of Sales Germany, Head of Staff/Head of Central Functions at Cassidian, and following the renaming in 2014 to Airbus Defence and Space, Corporate Secretary.
Andreas Hammer holds a degree in Aerospace Engineering from the University of the German Armed Forces in Munich.
Events

International Astronautical Congress 2021
25-29 October 2021
Dubai, United Arab Emirates
Participation: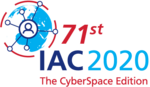 International Astronautical Congress 2020
12-14 October 2020
Cyberspace edition
Participation: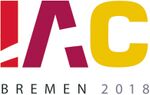 International Astronautical Congress 2018
1–5 October 2018
Bremen, Germany
Participation: