Antonino Salmeri
Lunar Policy Platform • Space Lawyer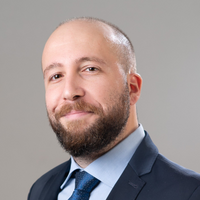 Dr. Antonino Salmeri is an Italian space lawyer specialized in the governance of space resource and lunar activities, currently working as policy analyst at the Open Lunar Foundation.
Dr. Salmeri holds four advanced degrees in law: a PhD in Space Law from the University of Luxembourg, an Advanced LL.M. in Air & Space Law from the University of Leiden, a 2nd level LL.M. in EU Law & Policy from the LUISS University of Rome and a Master Degree in Law from the University of Catania, all obtained with the distinction of cum laude. His main expertise is in the development of adaptive governance mechanisms and innovative policy solutions for the peaceful, cooperative, safe and sustainable conduct of lunar and space resource activities.
Dr. Salmeri is the recipient of the 2022 Young Space Leaders Award of the International Astronautical Federation. Within the space community, he holds the following positions:
Policy & Advocacy Coordinator at Space Generation Advisory Council, where he also leads the EAGLE Team on Lunar Governance;
Co-Director of the Article XI Project, a multilateral initiative promoting the development of enhanced practices for information sharing under Article XI of the Outer Space Treaty;
Convener of the Moon Dialogs Initiative;
Member of the Global Expert Group on Sustainable Lunar Activities (GEGSLA), where he Co-Chairs the specialised group on Lunar Information Sharing;
Individual Governing Member and Alumnus of the International Space University;
Member of the International Institute of Space Law, where he also serves as Global Outreach Manager for the Knowledge Constellation project;
Member of the Space Habitats Committee of the International Astronautical Federation;
Director of the Luxembourg Space Café Series, in cooperation with the Luxembourg Space Agency and the Luxembourg Space Federation.
Events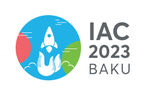 International Astronautical Congress 2023
2-6 October 2023
Baku, Azerbaijan
Participation: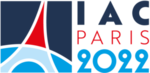 International Astronautical Congress 2022
18-22 September 2022
Paris, France
Participation:

International Astronautical Congress 2021
25-29 October 2021
Dubai, United Arab Emirates
Participation: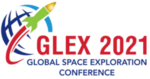 The Global Space Exploration Conference 2021
14-18 June 2021
St. Petersburg, Russia
Participation: