Ariane CORNELL
Blue Origin • Vice President of Commercial and International Sales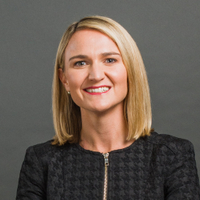 Ariane Cornell is the Vice President of Commercial and International Sales at Blue Origin, where she oversees the business development and strategy leadership for new offerings targeting government, enterprise, and private spaceflight customers worldwide. Prior to joining Blue Origin in 2014, Ariane was based in Vienna, Austria, as the Executive Director of the Space Generation Advisory Council (SGAC) in Support of the United Nations Programme on Space Applications. She headed SGAC's delegations to international conferences and the United Nations, as well as ran the organization's operations, business development, strategy, and policy output.
Ariane supports the international aerospace community in other capacities and organizations. She has served on the boards of the Society of Satellite Professionals International (SSPI) and Women in Aerospace —Europe. Previously, Ariane worked in international management consulting, first with Accenture based in San Francisco as an analyst and then with Booz Allen Hamilton in Washington, DC as a senior consultant.
Ariane earned an MBA from Harvard University and a Bachelor of Science degree with honors from Stanford University.
Events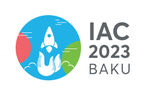 International Astronautical Congress 2023
2-6 October 2023
Baku, Azerbaijan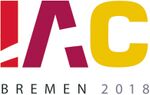 International Astronautical Congress 2018
1–5 October 2018
Bremen, Germany
Participation: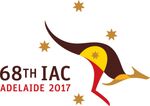 International Astronautical Congress 2017
25-29 September 2017
Adelaide, Australia
Participation: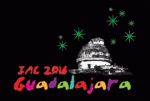 International Astronautical Congress 2016
26-30 September 2016
Guadalajara, Mexico
Participation: