Ariane CORNELL
Since April 2009, Ariane Cornell has served as the Executive Director of the Space Generation Advisory Council in support of the United Nations Programme on Space Applications (SGAC). SGAC is based in Vienna, Austria and represents university students and young professionals in the global space sector to the United Nations, space agencies, industry and academia. The organisation has a network of 4000 members in more than 90 countries and has Permanent Observer status in the United Nations Committee on the Peaceful Uses of Outer Space (UN COPUOS).
Believing strongly in the need for increased international collaboration and communication in the space sector, Ariane supports in the international aerospace community in other capacities and organisations. She is on the board of Women in Aerospace – Europe and on several committees of the American Institute of Aeronautics and Astronautics. Further, Ariane publishes and writes as a guest blogger for "Space News." Ariane also serves on the Student Education and Outreach Committee and Young Professional Committee of the International Astronautical Federation (IAF).
In July 2012, Ariane will be moving on from her position at SGAC to pursue an MBA at Harvard Business School.
Ariane Cornell is a French-American dual citizen who was raised near San Francisco. Her interest in aerospace started at a young age: she earned her pilot's license at the age of 17 and spent many of her early internships at NASA Ames Research Center. She attended Stanford University where she earned her Bachelor of Science with Honours in Science, Technology, and Society with a focus in Management Science and Engineering. Her undergraduate honours thesis was entitled, "Sino-American Relations in Space: Cooperation, Competition, or Coopetition?"
Following her studies, she worked in management consulting, first with Accenture based in San Francisco and then with Booz Allen Hamilton in Washington, DC. With Accenture, she has lived and worked on IT projects in the Philippines, South Africa, Brazil, and the US. With Booz Allen Hamilton as a senior consultant in the aerospace and defence commercial consulting group, she helped develop strategies and solve operational issues for executives of the world's top aerospace and defence companies.
Events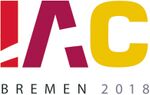 International Astronautical Congress 2018
1–5 October 2018
Bremen, Germany
Participation: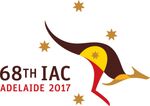 International Astronautical Congress 2017
25-29 September 2017
Adelaide, Australia
Participation: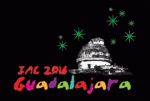 International Astronautical Congress 2016
26-30 September 2016
Guadalajara, Mexico
Participation: