Asanda SANGONI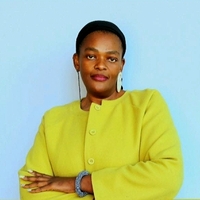 Asanda is the Space & Stakeholder Liaison Specialist at the South African National Space Agency (SANSA) managing SANSA's stakeholders locally and abroad. She has recently been appointed as the Acting Managing Director: Earth Observations at SANSA.
She is South Africa's Assistant National Contact Point for the Space Thematic Areas under the Digital, Industry & Space theme of the European Union Framework Programme for Research Development and Innovation, Horizon Europe (HE). She is a member of the South African National Earth Observations and Space Secretariat (NEOSS) Strategic Advisory Committee that has been established by the Department of Science and Innovation (DSI), to provide strategic guidance and high-level input on potential new or future areas of focus for the Secretariat, to support the needs of the Earth Observation and the space community in South Africa. Asanda is a member of the recently established IAF Inclusion, Diversity and Equity Administrative (IDEA) Committee that is aimed at promoting diversity within the Federation.
Today Asanda is an expert in strategic space alliances, with appreciation and respect for government processes. With 15 years of international experience and government relations Asanda continues to contribute to the development of the South African space agenda. She has over 20 years of collective experience in the Space, Telecoms, and ICT Sector. She has a Bachelor of Science in Computer Science and Mathematics; and is an alumna of the Institute of Space and Software Applications (ISSA) also known as Houwteq having majored in Data Networks. She enrolled at the UCT SpaceLab completing courses in Space Policy, Space & Society, Space Applications for Sustainable Development, Space Mission Design and Analysis and Space technology. She also has background in Business Intelligence, Corporate Finance Fundamentals, and Environmental, Social, and Corporate Governance (ESG).
Events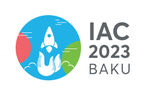 International Astronautical Congress 2023
2-6 October 2023
Baku, Azerbaijan
Participation:

International Astronautical Congress 2019
21-25 October 2019
Washington, United States
Participation:

The Global Space Exploration Conference 2017
6-8 June 2017
Beijing, China
Participation:
graphic boards (1)
Participation