Aurélie GALLICE TANGUY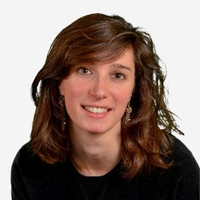 Aurélie joined ESA Climate and Sustainability Office in September 2022 after five years in the launcher space industry.
She has 10 years experiences in environmental assessment methodologies, carbon footprinting and CSR strategy at company level.
She works more specifically on environmental sustainability topics such as ecodesign, life cycle assessment and carbon footprint action plan.
Events

The Global Space Conference on Climate Change 2023
23 May-25 May 2023
Oslo, Norway
Participation: