Bénédicte Escudier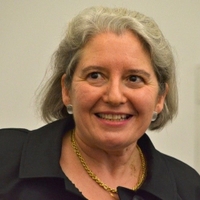 Bénédicte Escudier has been a Professor in the Aerospace French University (or "grande école") ISAE-SUPAERO in Toulouse for more than thirty years in the field of Astrodynamics and Space Systems.
She has developed and has been responsible for European and French Masters, post graduate programmes, and training courses for professionals in the field of Space Systems Engineering, and she has given lectures in orbital mechanics, mission analysis and space systems for different French and foreign universities in Finland, Korea, Thailand, Italy, Spain, Argentina …
She has coordinated student projects and international cooperation activities, such as micro satellites or ground control segments, supervised hundred of Master thesis and participated to numerous PhD defence juries, and she has some publications on ground segment for Space Systems, Space environment modeling and formation flying.
She has organized several Summer Schools and Space related Conferences and she was responsible for IAC Student Conference during many years. She is also coordinating the French students selection for this Conference.
Events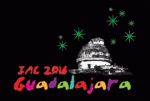 International Astronautical Congress 2016
26-30 September 2016
Guadalajara, Mexico
Participation:
Participation