Bernd SOMMER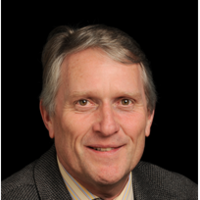 Bernd is Head of Automation and Robotics of the German Aerospace Center DLR – Space Administration.
Bernd looks back on 30 years as a Program & Project Manager in the area of manned and unmanned space flight missions. His long international and intercultural business experience in the areas of automation and robotics for space applications, earth observation, systems engineering support, project and program reviews provide the profound basis for his position today.
Bernd's tasks span from the definition of the A&R program within the German National Space Program run by Federal Ministry of Economic Affairs and Energy, over the preparation of inter-agency cooperation in the field of space automations & robotics, the ESA/DLR robotics program harmonization, the coordination with the EU commission, the definition of A&R projects to the provision of technical support in program- and project-reviews.
He holds a master's degree in Physics & Mathematics from Justus-Liebig-University of Giessen and graduated as Master in Space Systems Engineering at Technical University of Delft.
Events

International Astronautical Congress 2019
21-25 October 2019
Washington, United States
Participation: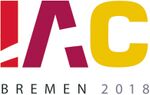 International Astronautical Congress 2018
1–5 October 2018
Bremen, Germany
Participation: