Bill MCNALLY
Acquisitionpro, LLC • CEO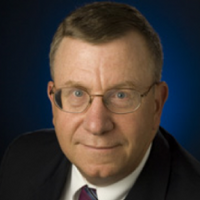 Bill McNally is the CEO for Acquisitionpro, LLC, which provides acquisition consulting and training services. Up until 31 March 2018, Bill McNally was the Senior Procurement Executive for NASA. He directed NASA's procurement functions throughout the Agency, providing strategic policy, leadership, and direction. He guided and managed NASA's procurement activities in every area from programs studying the Earth to missions going into our solar system. He represented NASA procurement to the Executive and Legislative branches of the Federal Government, industry, and international organizations. Mr. McNally was appointed as the Senior Procurement Executive in September 2007.
Mr. McNally joined NASA in October 2005 as special procurement advisor in the Exploration Systems Mission Directorate. In this position, he provided strategic direction and contract management advice for all elements of the directorate's portfolio, which included the development of the nation's new space and launch vehicles, Ares and Orion.
Prior to joining NASA, Mr. McNally spent time in industry providing acquisition consulting and training. He had a 26-year career with the Air Force where he held numerous positions in the area of acquisition.
Mr. McNally holds a Level III certification in Contracting. He is both a Certified Professional Contracts Manager and a Fellow in the National Contract Management Association. His decorations include the NASA Exceptional Service medal, the Air Force Legion of Merit, the Defense Meritorious Service Medal, the Defense Superior Service Medal, and numerous Joint and Air Force Commendations Medals.
Events

International Astronautical Congress 2019
21-25 October 2019
Washington, United States
Participation: