Bob LAMBORAY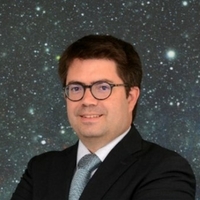 Lamboray Bob is currently a Policy Officer at the Luxembourg Space Agency (LSA) where he is following space science and exploration matters and supports the development of local talents through educational programmes and research projects. He has a particular interest in space exploration and ISRU related topics and is actively involved in the development of the SpaceResources.lu initiative. In this role, he supports the European Space Resources Innovation Centre (ESIRC) as a strategic advisor.
Bob is also the Luxembourgish delegate at the European Space Agency (ESA) in the Science Programme Committee (SPC) and the Program Board of Human Spaceflight, Microgravity and Exploration (PB-HME) overseeing the European Exploration Envelop Programme (E3P).*
Before joining LSA, he worked for more than 10 years in the satellite communication industry and holds a Master of Science in Electrical and Electronics Engineering from the Swiss Federal Institute of Technology in Lausanne (EPFL).
Events

International Astronautical Congress 2021
25-29 October 2021
Dubai, United Arab Emirates
Participation: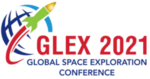 The Global Space Exploration Conference 2021
14-18 June 2021
St. Petersburg, Russia
Participation: