Bob SMITH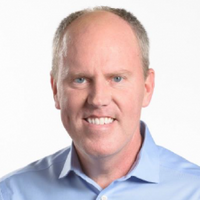 Robert H. Smith is an American business executive and aerospace engineer. Smith is the Chief Executive Officer of Blue Origin, LLC, a private company which develops rockets to enable human space exploration. He is a fellow of the Royal Aeronautical Society.
Smith holds a MS degree in Applied Math/Engineering from Brown University. After completing a PhD in Aerospace Engineering from University of Texas at Austin, Smith obtained a Masters in Business from the Massachusetts Institute of Technology.
Smith was previously President of Mechanical Systems & Components and Chief Technology Officer at Honeywell Aerospace. He left Honeywell in September 2017 to join Blue Origin. In April 2018, Smith announced that Blue Origin's BE-4 engine would be capable of reuse for 100 launch missions, on the New Glenn rocket intended for commercial, civil and military use. In October 2018, Smith said Blue Origin planned to launch its first human crewed suborbital mission for space-tourists in 2019, and then the orbital-class New Glenn rocket in 2021. In 2018, Smith confirmed Blue Origin's acquisition of Stena Line's 180m Stena Freighter ship, to be retrofitted at the Blue Origin facilities in Florida, as landing platform for the rockets first-stage boosters.
During his tenure at United Space Alliance from 2000 to 2004, Smith was Executive Director of the Space Shuttle Upgrades Development Program. At The Aerospace Corporation, Smith was chief engineer and program manager for Department of Defense projects, and rose to be systems director of the NASA programs office, and Houston operations.
Smith was President of the International Society of Air-breathing Engines in 2015. He is a recipient of the NASA Silver Snoopy Award.
Events

International Astronautical Congress 2019
21-25 October 2019
Washington, United States
Participation: