Bryan DEBATES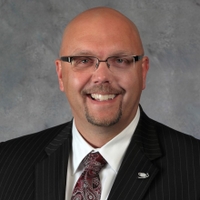 Since 1986, the IAF's Frank J. Malina Astronautics Medal has been presented annually to an educator who has demonstrated excellence in taking the fullest advantage of the resources available to them to promote the study of astronautics and related space sciences. The winner of the 2014 Malina Medal is Mr Bryan DeBates.
As Director of Education for the Space Foundation based in Colorado Springs, Bryan DeBates administers the development and implementation of the Space Foundation's global education programs that support space-based science, technology, engineering and mathematics (S-STEM) education. He also coordinates training and resources for nearly 300 Space Foundation Teacher Liaisons worldwide, a program that links educators for networking, support and exchange of ideas for integrating S-STEM into the classroom. In addition to instructing educators, Mr DeBates works directly with children, including the nearly 1,000 school children who visit the Space Foundation Discovery Center in Colorado Springs each month during the school year.
The visits incorporate the exceptional teaching tools and labs available at the Discovery Center, including Science On a Sphere, programmable robots used in a simulated Martian environment and sophisticated software programs used by professional aerospace engineers. DeBates is leading the education team in pioneering the new program, GlobalCasts.The team uses Google Hangouts to project the Science on a Sphere to students in classrooms around the world and instruct them on topics such as astronomy, meteorology and earth science. He acts as liaison with the NASA astronauts who give inspiring presentations to schoolchildren worldwide through the Space Foundation's 'Audience with an Astronaut' program, speaking to students either in person or remotely.
Bryan DeBates received his master's degree in education from Regis University, Denver, in 2006, the same year he joined the Space Foundation. He is a previous recipient of Time Warner Cable's National Crystal Apple Award, the Air Force Association's Alamo Chapter Teacher of the Year and the Christa McAuliffe Memorial Award.
Events