Carlos Niederstrasser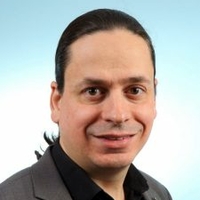 Carlos is a Systems Architect with Northrop Grumman Innovation Systems, working on strategic activities, new business pursuits, and special initiatives. Some of the programs Carlos has supported at NGIS include the Mission Extension Pods, the Antares Accident Investigation Board, and the Dawn interplanetary spacecraft.
Carlos is a member of the steering committee for the Khalifa University Space Systems and Technology Program in the UAE. His annual "Small Launch Vehicle Survey" has become the definitive compendium of world-wide small launcher development efforts.
Carlos holds degrees from Princeton University and Stanford University.
Events

International Astronautical Congress 2019
21-25 October 2019
Washington, United States
Participation: