Cheryl REED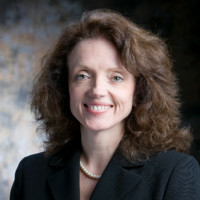 Cheryl Reed is Program Director of the Science and Robotic Exploration Operating Unit in the Civil and Commercial Satellites Business Unit, Tactical Space Systems Division at Northrop Grumman. In this capacity, Cheryl maintains full profit and loss, and operating responsibility for the science and robotic exploration missions for NASA, NOAA, USGS customers with a portfolio including NASA Earth, Astrophysics, Heliophysics, Lunar and Planetary Sciences; NOAA and USGS Terrestrial and Space Weather Missions; and USG Engagement, industry collaboration and international community outreach.
Recently retired from the Johns Hopkins University Applied Physics Laboratory after 35 years of service, Cheryl became widely recognized in the space science community as an innovative leader, a trusted partner, and an effective and respected advocate for NASA programs and capabilities. Ms. Reed has held major program management roles for more than 25 national and international civil and national security space programs. Ms. Reed was the APL Civil Space Strategic Integration Manager and Program Manager for DART, NASA's first planetary defense mission. Under her leadership, many of APL's most innovative architectures and missions have been formulated from the ground up including, NASA's New Frontiers-4 nuclear-powered Dragonfly Mission to Titan.
Ms. Reed has served on NASA non-advocate review boards, including Chair for the NEXT-C Electric Propulsion System and GRAIL Mission Standing Review Board (SRB), and Executive Council member to NASA's Radioisotope Power Systems Program and Next-Generation RTG Team.
Ms. Reed earned a Master of Art in International Affairs from the American University in 1985 and a Bachelor of Business Administration from New England College in 1982.
Events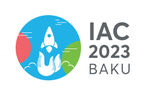 International Astronautical Congress 2023
2-6 October 2023
Baku, Azerbaijan
Participation: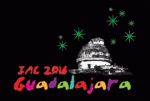 International Astronautical Congress 2016
26-30 September 2016
Guadalajara, Mexico
Participation:
Participation