Chiara COCCHIARA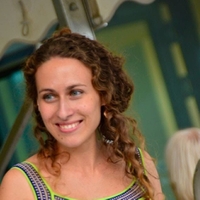 Chiara Cocchiara is a System Operations Engineer working as Staff member at EUMETSAT, the European Organization for the Exploitation of Meteorological Satellites, where she contributes to the preparation of future space missions (EPS-Second Generation).
In 2017, Forbes listed her as one of the 30Under30 Leaders in the category Industry.
In 2015, the Massachusetts Institute of Technology (MIT) awarded her with the title of Innovator Under 35 for a new drone technology that she designed using a Global Positioning System (GPS) and infrared technology to save human lives. This technology was also awarded the European Satellite Navigation Competition (ESNC) prize.
Chiara volunteers for the Space Generation Advisory Council (SGAC) since 2015, when she contributed to the organization of the Space Generation Congress during the IAC. Currently she is the SpaceOps Manager at SGAC, responsible for the Students and Young Professionals (SYP) activities for the SpaceOps conference which is under the IAF group. Chiara is also part of the SpaceOps Committee, under the Communications, Outreach, and Publications Group (COPG), where she coordinates with SpaceOps and the conference hosting agency about the SYP activities.
Aside from her job, Chiara initiated a cooperation between the pharmaceutical company Boots, and the European Space Agency to work on health products for astronauts for long-term space travels.
Chiara teaches a seminar about Space Operations in several European universities since 2015, and she also talks at several undergraduate schools in Italy to inspire, motivate and help the youngest generations (age 6-18) to enter the space world.
Chiara was also the Crew Commander and Engineer of a Mars Analogue mission with focus on psychological exercises with the Mars Society and experiments from NASA.
In 2019 she was also awarded as one of the Atlantic Dialogue Emerging Leaders by the Policy Center for the New South, and she is part of the Italian-German Young Leaders Forum.
Events