Chris Blackerby
Chris Blackerby is Group Chief Operating Officer for Astroscale, a venture-backed company dedicated to removal of debris from space in order to create a more sustainable orbital environment. In this role Chris oversees all activities, from strategic planning to internal management.
Previously Chris was the NASA Attaché in Asia based at the U.S. Embassy in Tokyo from 2012-2017. In that capacity he facilitated cooperation, served as senior strategic space advisor, negotiated agreements and resolved disputes with partners.
Chris began working for NASA as a Presidential Management Fellow in 2003.
Events

International Astronautical Congress 2019
21-25 October 2019
Washington, United States
Participation: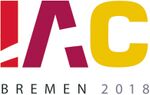 International Astronautical Congress 2018
1–5 October 2018
Bremen, Germany
Participation: