Chris FERGUSON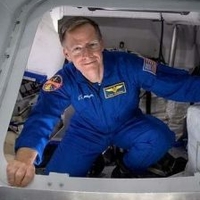 Christopher J. Ferguson, a retired U.S. Navy captain and former NASA astronaut, became the Director of Crew and Mission Operations in Boeing's Space Exploration division in December 2011. He is responsible for operations, training and support systems for Boeing's Crew Space Transportation (CST-100) spacecraft. The CST-100 Starliner will serve the crew transportation role formerly fulfilled by the Space Shuttle. Ferguson, a NASA astronaut for 13 years, is veteran of three space shuttle missions. Prior to his service as an astronaut, he was an F-14 Tomcat pilot and test pilot who served aboard the USS Forrestal and USS Nimitz
Ferguson has comprehensive oversight for flight crew operations of Boeing's Commercial Crew Transportation System. In this capacity, he works with NASA's office of Human Exploration and Operations, NASA Flight Crew, and Mission Operations Organizations, and Kennedy Space Center's Commercial Crew Program to ensure the Boeing spacecraft design supports NASA's requirements. Ferguson also has a leadership role in developing and testing the crew interfaces to the CST-100 spacecraft including cockpit, space suit and vehicle interior layout.
Ferguson leverages his space shuttle experience as pilot of STS-115 (Atlantis), commander of STS-126 (Endeavour) and commander of the final shuttle mission, STS-135 (Atlantis). He has logged more than 40 days in space, 5,700 hours in high performance aircraft, and nearly 400 carrier arrested landings.
Ferguson has a Bachelor of Science degree in mechanical engineering from Drexel University in Philadelphia and a Master of Science degree in aeronautical engineering from the Naval Postgraduate School in Monterey, Calif. He holds an FAA Airline Transport Pilot certificate and a Professional Engineer's license. Ferguson has been recognized with numerous service awards and citations, including the Legion of Merit, Distinguished Flying Cross, Defense Meritorious Service Medal, Navy Strike/Flight Air Medal, NASA Distinguished Service Medal, and NASA Spaceflight Medals.
Events

International Astronautical Congress 2019
21-25 October 2019
Washington, United States
Participation: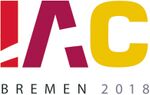 International Astronautical Congress 2018
1–5 October 2018
Bremen, Germany
Participation: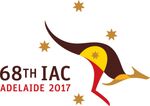 International Astronautical Congress 2017
25-29 September 2017
Adelaide, Australia
Participation: