Chris Moran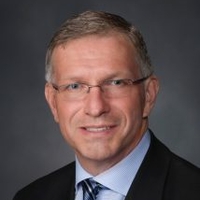 John Christopher "Chris" Moran is the Executive Director and General Manager of Lockheed Martin Ventures; the venture capital investment arm of Lockheed Martin Corporation. In this capacity, he is responsible for leading the Corporation's investments in small technology companies which support Lockheed Martin's strategic business objectives.
Prior to joining Lockheed Martin, Mr. Moran served in a variety of increasingly responsible positions at Applied Materials, Inc., Santa Clara, CA. He served most recently as the head of the Business Systems and Analytics group in the Applied Global Services Organization. Mr. Moran was with Applied for over 32 years. Prior to his most recent role, Mr. Moran was head of Corporate Strategy and General Manager of Applied Ventures LLC; the strategic investing arm of Applied Materials.
Mr. Moran is a graduate of the Massachusetts Institute of Technology where he obtained both his Bachelor's and Master's degrees in Mechanical Engineering.
Events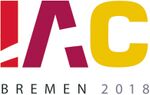 International Astronautical Congress 2018
1–5 October 2018
Bremen, Germany
Participation: