Christian Hauglie-Hanssen
Christian Hauglie-Hanssen is the Director General of the Norwegian Space Agency (NOSA), and Norway´s Head of Delegation to ESA, a position held since 2018. NOSA is responsible for implementing the Norwegian government´s space policies, hereunder managing Norway´s participation in ESA, as well as in the EU Space Programs Galileo/EGNOS and Copernicus.
Mr. Hauglie-Hanssen previously held the position of Executive Vice President of Space & Surveillance in the Kongsberg Group. He has 30 years of industrial experience, hereunder executive management and business development positions in various defence and aerospace programmes, civilian businesses and space. He has also held the presidency of NIFRO, the advocacy group for the Norwegian space industry.
Mr. Hauglie-Hanssen was educated at the Norwegian University of Science and Technology, earning a BSc degree in physics. In addition, he holds a Master of Science degree in physics from the University of South Florida.
Events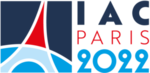 International Astronautical Congress 2022
18-22 September 2022
Paris, France
Participation:

The Global Conference on Space for Emerging Countries 2022
16-20 May 2022
Quito, Ecuador
Participation: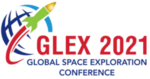 The Global Space Exploration Conference 2021
14-18 June 2021
St. Petersburg, Russia
Participation: