Clarie Ka Lee KU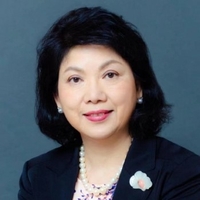 Ms. Ku was the former Deputy Secretary for Financial Services & the Treasury and contributed to the formulation of monetary and financial policies. During her service in the HKSAR government, Ms. Ku had also taken up other senior positions dealing with trade and industrial development, energy, housing, and district administration. In 2001, Ms. Ku was selected and served as the global President of the Financial Action Task Force (FATF) on Anti-money Laundering. After September 11 Events in 2001, she steered and led the International Monetary Fund, World Bank, FATF-Style Regional Bodies, and FATF member countries to formulate policies on counter-terrorist financing. In 2007, Ms. Ku served as the Founding CEO of the China-United States Exchange Foundation and remained as a Counsellor of the Foundation since stepping down from CEO. Ms. Ku has taken various leadership roles in the finance and business sectors over the past 15 years.
The Chief Executive of the Hong Kong Special Administrative Region awarded Ms. Ku the Chief Executive's Commendation for Public Service. Ms. Ku was an official Justice of Peace. Ms. Ku was a board member of the Singapore National Council Against Drug Abuse and received a special award from the Singapore Minister for Home Affairs in 2003.
Ms. Ku is also active in community services, including her role as Chairman of the Alliance of Professionals against Drug Abuse, Co-chair of the Belt and Road Cultural Exchange Foundation for Women, and President of the International Women Forum, Hong Kong Chapter.
Ms. Ku holds a Master of Laws with Merit from the University of London, UK, a Master of Science in Management from Stanford University, USA, and a Postgraduate Diploma in English and Hong Kong Law. She is a fellow of the Hong Kong Institute of Directors.
Events