Claudia Kessler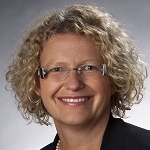 Claudia Kessler is one of the few female leaders in the European space sector. Qualified as an aerospace engineer with an MBA, Claudia Kessler has worked for more than 30 years in the international space environment.
During her purposeful career, she built up an international network to global players in the space industry worldwide.
She is the founder of "Astronautin gGmbH", a non-profit organisation with the goal to fly the first German female astronaut into space and to inspire girls for technical
Since 2008 Claudia is CEO of HE Space Holding B.V. with offices in the Netherlands and Germany. Claudia has built up the company to become one of the most significant suppliers of engineering services to the space industry. HE Space is specialized in personnel recruitment with an exclusive focus on the space sector.
In 2009, Claudia Kessler together with Simonetta di Pippo founded the network Women in Aerospace Europe (WIA-E). The organisation is well established in Europe now with more than 500 members. She continues to support female executives in their career development.
Furthermore, she is a member of the senate of the German Aerospace Society (Deutsche Gesellschaft für Luft- und Raumfahrt – DGLR) and of the plenary of the chamber of commerce of Bremen.
Claudia Kessler lives in Bremen, is married and mother of a 20-year-old daughter.
Events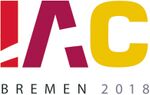 International Astronautical Congress 2018
1–5 October 2018
Bremen, Germany
Participation:

International Astronautical Congress 2015
12-16 October 2015
Jerusalem, Israel
Participation: