Cornelis J.J. Eldering (Niels)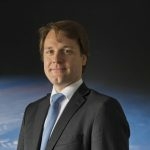 Cornelis (Niels) Eldering is Technology Transfer Officer at the Technology Transfer Programme Office of the European Space Agency (ESA).
Niels was instrumental in the definition and set-up of ESA's business incubation strategy back in 2002 and together with his team he continues to advance Technology Transfer and Business Incubation in Europe. The primary aim of the ESA Business Incubation Centres (ESA BICs) is to provide support to entrepreneurs who wish to exploit space-based solutions into non-space markets. ESA currently has 20 Business Incubation Centers across its member states and 60 locations where ESA incubation services are offered. This incubation approach has been adopted for similar technology transfer activities by CERN, Fraunhofer and Airbus Defence and Space. Niels has chaired over 100 evaluation boards for start-up company selection and evaluated over 1.800 business cases, including ideas filed for the European Satellite Navigation Competition.
Niels holds a Master of Science in Business Administration from the Rotterdam School of Management (RSM), where he in 2003 completed his research on setting up a strategy for ESA Business Incubation Centres. Passionately engaged in the challenging process from exploration to exploitation of space technology, he regularly provides keynote presentations on conferences as well as guest lectures such as to the CEMS Master in International Management. In 2015 he received the RSM Distinguished Alumni Award for Senior Leader due to his efforts in creating benefits for society by engaging business and education with space technology.
Niels is living in the Netherlands with his family and working at ESTEC, the European Space Research and Technology Centre in Noordwijk.
Events