Damien HARTMANN
Open Space Makers • President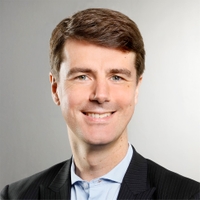 Damien Hartmann is President at Open Space Makers, a French non-profit association, initiated and supported by the French Space Agency CNES, promoting the involvement of the wider public in open source space infrastructure projects.
Damien realized that he could actually take action to help develop the human footprint in space when he attended the first SpaceUp in Europe, back in 2012. He then co-organized the first two SpaceUp unconferences in France, and then got involved in his local hackerspace where he initiated a team which designed and built an experimental rocket, successfully launched in July 2017, the first rocket built and launched by a team from the Electrolab hackerspace.
Passionate about space, continuous improvement and empowering fellow humans to reach for the stars, during the day he is a sales representative in the IT industry.
Events