Dan SNUSTAD
3M's Western European Industrial Business laboratories • Research and Development Technical Director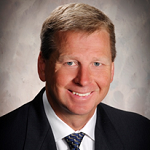 Dr. Dan Snustad is currently the research and development Technical Director of 3M's Western European Industrial Business laboratories. In this role, he is responsible for strategic direction and planning for existing and new product growth. This includes processes such as technology development, technology alignment and migration plans, customer inspired innovation for new product ideas, new product development and commercialization as well as application development for new applications of existing products.
Dr. Snustad previously had responsibility the Industrial Business sponsor laboratory where his focus was the alignment and transfer of technology from corporate laboratories into 3M's industrial business units for commercialization. He was also involved with identification and acquisition of new technology in coordination with 3M's New Ventures group, university relations and corporate laboratories.
Prior to his work in the Industrial Business Group, Dan was the Technical Director for Defense Markets Division. In this role, he was responsible for the strategic direction and execution of technology and product development to meet the needs of the defense market. This was done through development teams understanding our customer's process, needs and performance drivers. The teams would then develop innovative solutions which leveraged 3M's expertise and capabilities in over 45 different technology platforms.
Dr. Snustad received his B.S. in Chemistry from the University of Minnesota, Institute of Technology and his Doctorate in Chemistry from Colorado State University. After graduate school, Dr. Snustad joined 3M's Specialty Chemicals Division and migrated through technology development, new product development, program management and laboratory management roles. He then continued his career at 3M as a six sigma black belt, Business Development Manager for the Building Environment Solutions business and Laboratory Manager within 3M's Corporate Materials Research Laboratory. Dr. Snustad's business and technology background includes work in liquid crystal display materials, fluorinated materials, semiconductor photo-resists, 3M glass bubbles, air filtration products, high performance coatings, adhesives, films and other advanced materials.
Events