Dan DUMBACHER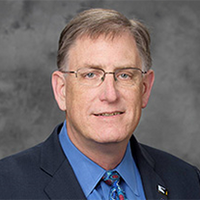 Dan Dumbacher is Executive Director of the American Institute of Aeronautics and Astronautics (AIAA).
Before joining the AIAA staff in 2018, Dan was a Professor of Engineering Practice in the School of Aeronautics and Astronautics at Purdue University.
Prior to Purdue, Dan led teams at NASA designing and developing space launch vehicle systems and technologies for 33 years. In his final leadership role at NASA, he served as the Deputy Associate Administrator, Exploration Systems Development Division, Human Exploration and Operations Mission Directorate focused on the Space Launch System, the Orion Crew Vehicle, and Ground Systems Development and Operations.
Dan holds a bachelor's degree in mechanical engineering from Purdue University, a master's degree in business administration from the University of Alabama in Huntsville, and he has completed the Senior Managers in Government program at Harvard University.
Events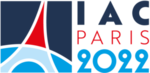 International Astronautical Congress 2022
18-22 September 2022
Paris, France
Participation:

International Astronautical Congress 2019
21-25 October 2019
Washington, United States
Participation:
Participation