Daniel S. GOLDBERG
Telesat • President & CEO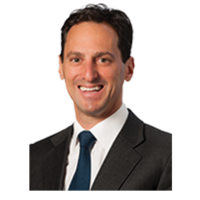 Dan Goldberg is President and Chief Executive Officer of Telesat, a leading global satellite operator providing communications services to broadcast, Telecom, corporate and government customers throughout the world. Prior to joining Telesat in 2006, Mr. Goldberg served as Chief Executive Officer of New Skies Satellites and then SES New Skies following the purchase of New Skies by SES. Prior to becoming Chief Executive Officer of New Skies, he served as its Chief Operating Officer and, prior to that time, as General Counsel.
Before joining New Skies, Mr. Goldberg served as Associate General Counsel and Vice President of Government and Regulatory Affairs at PanAmSat. Prior to PanAmSat, he worked as an associate at Washington D.C. law firms Covington & Burling and Goldberg, Godles, Wiener & Wright and as deputy prosecutor at the Ada County Prosecutor's office in Boise, Idaho.
Mr. Goldberg obtained an undergraduate degree from the University of Virginia, graduating with the highest honors, and a law degree from Harvard Law School, where he graduated cum laude.
Events

International Astronautical Congress 2019
21-25 October 2019
Washington, United States
Participation: