David Ferrer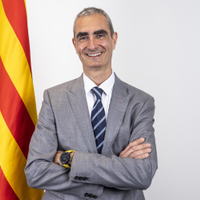 Born in Barcelona in 1970, Mr Ferrer holds an engineering HND in Business Information Technology, Telecommunications and Computer Science from the University of Cambridge (England), a postgraduate degree in Local Management and Administration from the Autonomous University of Barcelona (UAB), an Executive Master's degree in Public Administration from ESADE and an MBA from La Salle - Manhattan College.
He has published several articles and presented papers at national and international debate forums related to public ICT policies, competition and regulation of the telecommunications market and public-private partnerships as a driving force for deployment of electronic communications infrastructures.
He has held positions of responsibility in a number of technology-related companies such as Ingryd Inc., Maptel and Logic Control, after which he entered the public sector by joining Barcelona Regional, a metropolitan planning agency for urban, environmental and infrastructure activity as Systems and Technology Manager.
In 2000 he joined Localret, a Catalan information and knowledge society-related municipal consortium as head of the Projects and Technology Area and member of the Board of Directors between 2007 and 2014.
In 2007 he was appointed director of Innovation and Organisation of the Autonomous Entity for the Official Journal and Publications, a division of the Catalan Ministry of the Presidency of the Generalitat de Catalunya, and in 2011 became head of the ICT Area of the Catalan Ministry of Agriculture, Livestock, Fisheries, Food and the Environment.
He joined the Directorate General of Telecommunications and the Information Society of the Catalan Ministry of the Presidency in April 2014 as General Project Coordinator and in June 2018 he was appointed Secretary for Digital Policy.
Events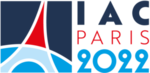 International Astronautical Congress 2022
18-22 September 2022
Paris, France
Participation: