David THOMAS
MILO Space Science Institute • Executive Director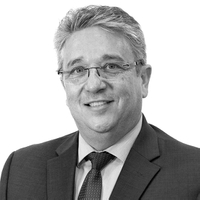 David Thomas is executive director of the MILO Institute. The MILO Institute is dedicated to making deep space missions affordable and accessible to universities and space agencies around the world.
Thomas has more than 25 years of experience building sustainable science and technology organizations for the defense industry and academic institutions. Prior to his role as CEO, Thomas managed strategic programs for ASU and entrepreneurial programs for the defense sector.
Thomas has built and led teams focused on directed energy, nanotechnology and materials science, executing research and development programs for the U.S. Department of Defense and NASA. Thomas has paired his technical leadership experience with entrepreneurial efforts aimed at maximizing the impact of innovation. He has built and managed ecosystems designed to de-risk disruptive technology and deploy solutions to government missions and the markets that support them.
Events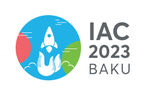 International Astronautical Congress 2023
2-6 October 2023
Baku, Azerbaijan
Participation: