Dawoon JUNG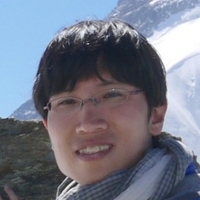 Dawoon Jung is a Master's student of the International Space University. He was born in Seoul, 1978 and has lived in Korea, Hong Kong, the US and Japan. He is fluent in English, Korean and Japanese and enjoys running, scuba diving and amateur radio.
In 1996 he graduated with distinctions from South Island School in Hong Kong, and received his Bachelor of Science degree from Brown University in 2000 with a thesis in astrophysics. After completing military service in 2003, he became a system engineer contracting at Sony and Daiwa Securities in Tokyo from 2006. Dawoon subsequently worked for three years with financial software company Horizon Software before joining the International Space University (ISU) SSP and Master's degree programs in Strasbourg, 2013. He expects to graduate in September, 2014 and will be interning in the Exoplanets laboratory at NASA Goddard during the summer of 2014.
The greatest motivation for Dawoon's decision to enter the space field was the public selection of Korea's first astronaut Soyeon-Yi, an ISU alum. At ISU, Dawoon has worked on socially relevant projects such as design of a microsatellite constellation to provide free Internet access to the Amazon, and a framework for adapting to climate change driven migration. Dawoon is an advocate of open access to space, and since 2004 he developed for Celestia, an open-source 3-D space simulator used by NASA and ESA. Recently he co-developed a software based on Celestia for exploring the phenomenon of gravitational lensing and inspiring the next generation of scientists.
Events