Deganit PAIKOWSKY
Hebrew University of Jerusalem • Lecturer, Department of International Relations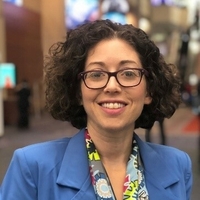 Dr. Deganit Paikowsky is an expert on International Relations with a unique focus, and first-hand experience, in the interface between space and world politics. Over a period of 17 years, Dr. Paikowsky's passion and research expertise enabled her to develop a comprehensive understanding of current and future trends of the global space market, as well as an intimate acquaintance with Israel's space community in government, industry, and academia. Dr. Paikowsky developed the field of space policy research in Israel. She exemplifies a rare combination of a social science theoretical scholar with an enormous contribution to public policy.
Dr. Paikowsky holds a Ph.D. in Political Science from Tel Aviv University. As a Ph.D. candidate, she won the Guggenheim Pre-Doctoral Fellowship of the National Air and Space Museum, Smithsonian Institute. Currently, she lectures at the Department of International Relations at Hebrew University of Jerusalem, and is a Non-resident Scholar at the Space Policy Institute at the Elliott School for Foreign Affairs, George Washington University. She published extensively in leading professional peer-reviewed journals, as well as in popular platforms. As of now, the highlight of her scholarly work is her book, "The Power of the Space Club", published by Cambridge University Press in 2017. The book explores the role of nation-state clubs in world politics, using the case study of the space club. It provides an innovative analysis of the underpinning factors that have led, and are leading, nation-states to develop space capacity.
Throughout her career, Dr. Paikowsky has shown a deep interest in applying her novel academic knowledge to benefit public policy practices. While at Tel Aviv University, she established a Global Space Activity group, which serves as a pool of experts in assisting government decision-making processes. Dr. Paikowsky made an important contribution to the development of Israel's civil space policy: In 2010, she served as the coordinator of the Presidential team for Israel's civil space policy. From 2012 to 2016, Dr. Paikowsky served as the coordinator of the Space Committee of the National Council for Research and Development, which operates under the auspices of the Ministry of Science and Technology. From 2017 to 2019, she served in a senior position at the Strategy and Capacity Building Division of the Israel National Cyber Directorate. In these positions, she led strategic planning processes relating to space policy, cyber policy, and R&D at the national and international levels. Dr. Paikowsky represented Israel in international forums at the United Nations and in the European Union. She also played a significant role in the process that led to Israel's membership in the United Nation Committee on the Peaceful Uses of Outer Space (COPUOS). In 2015, Dr. Paikowsky also contributed to the successful organization of the IAF's 66th IAC which took place in Jerusalem.
Dr. Paikowsky is an advocate for empowerment of women in science, especially encouraging young girls to enter STEM fields. She is a 2018 Fellow of the International Women's Forum Leadership Foundation, and is the mother of three boys.
Events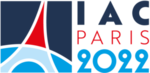 International Astronautical Congress 2022
18-22 September 2022
Paris, France
Participation: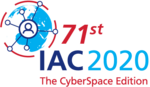 International Astronautical Congress 2020
12-14 October 2020
Cyberspace edition
Participation: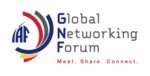 IAF GNF Space Conversations Series
Participation:
Videos (1)
Discover the IAF Vice-President for Diversity Initiatives and Science & Academic Relations
Download
Participation